Gone are the days of consumers buying a vehicle and expecting it to remain its best as the day it leaves the dealer lot, only to watch as its technology rapidly becomes obsolete. Examples of products that continually evolve abound in our lives: our phones, computers, and even TVs and other appliances can now be updated with a simple downloadable upgrade. Increasingly, the expectation is that product updates will extend beyond bug fixes and provide new features to ensure the product stays competitive.
This shift in consumer expectations has significantly altered automotive research. The most forward-looking companies realize the days of limiting research to the development phase before a vehicle is launched are over. Both customers and the pace of technology demand an ongoing relationship.
So, how do manufacturers determine which features or fixes to prioritize? And more importantly, how do they integrate consumer data more quickly to make that decision in less time? Less time to make key decisions is what Pulse Labs calls "Research Compression." And with continuous updates, Research Compression is a challenge continually over the vehicle's lifespan.

For example, Google's product lifecycle for Android Auto is just 2 weeks compared to the 7 years or more for vehicles. While the vehicle infotainment systems of today like Android Auto now have shorter lifecycles than the infotainment systems of the past, they're still exponentially longer than the standard set by the tech industry and are often treated as a "fixed" product after production.
This is perhaps best illustrated by the anecdote a friend of mine told me: She recently asked her car dealer about updating her vehicle's infotainment system and was told the only way to do this was to buy a new car. My friend would have gladly paid to unlock a more feature-rich system (similar to an iPhone or Android update), but she wasn't interested in buying a new car. Clearly, this was a missed opportunity for both revenue and customer satisfaction.
The Pulse Labs AI-based In-Car Camera™️ (ICC) platform is already helping innovative tech companies and automakers solve for Research Compression. Additionally, our rich customer feedback provides high-priority opportunities for much greater levels of owner satisfaction, engagement, and even safety. We can do this because our insights are higher fidelity, more complete, and accessible on demand.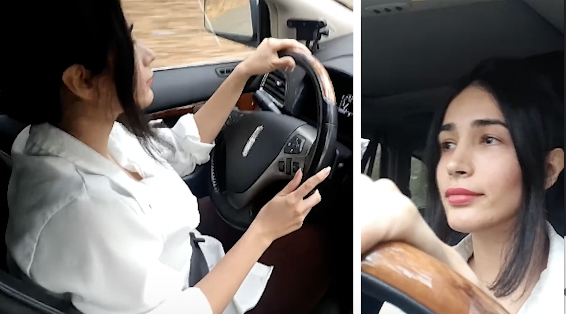 The best products enhance customers' lives, and our vehicles are no exception. We're amazed at all the creative ways leaders are applying Pulse ICC™️ insights along the entire vehicle lifecycle. Let us see how we can do the same for you.