Pulse Labs will be at VOICE Summit 2019 as presenters and exhibitors.
VOICE Summit is the largest voice-first event. Organized by Modev, the multi-day conference will feature 17 tracks with keynotes, panels, workshops, and an expo of more than 150 companies from around the world. The conference will take place July 22-25 at the New Jersey Institute of Technology (NJIT) in Newark, New Jersey.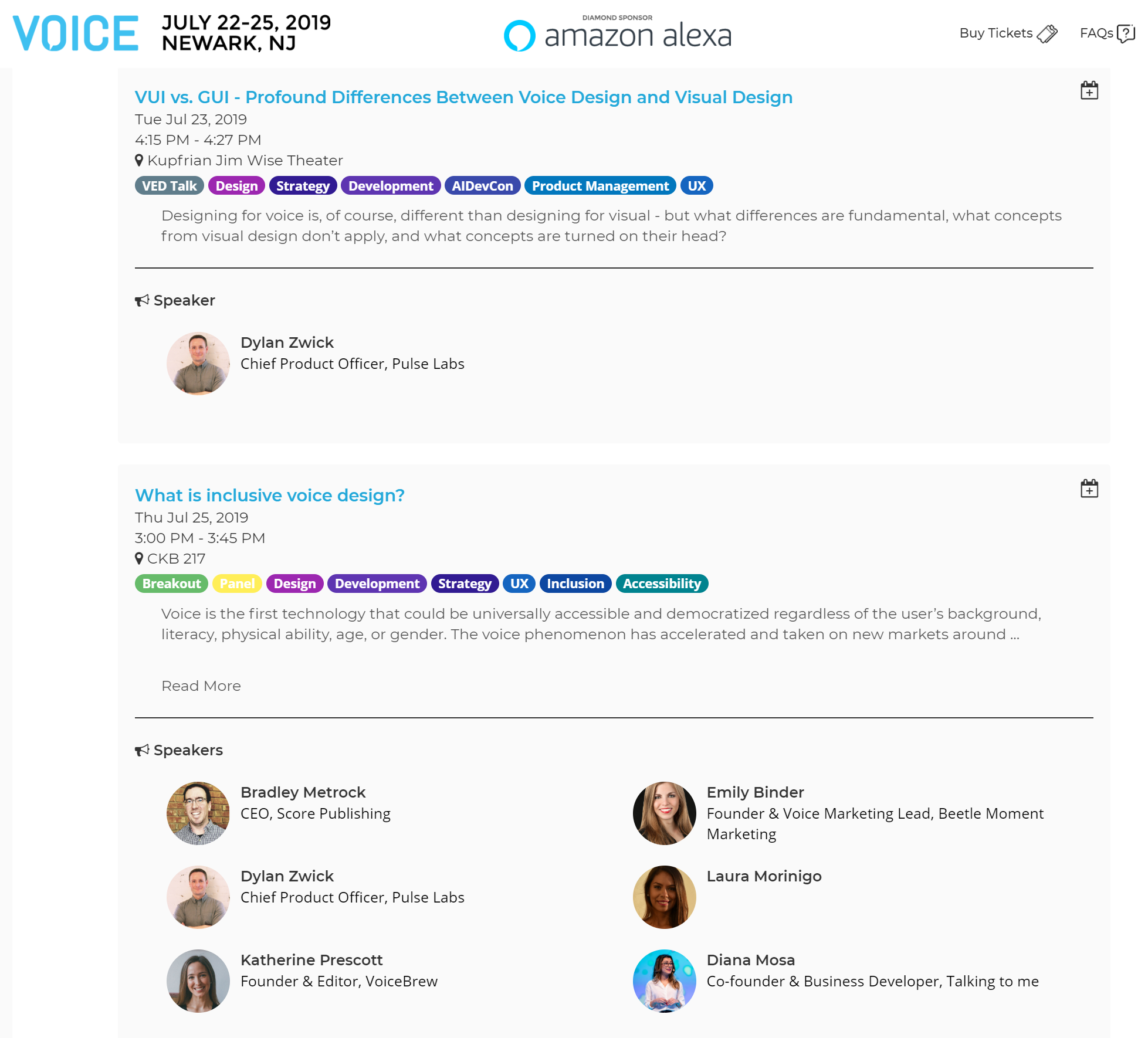 Dylan Zwick, our CPO and co-founder, will giving a talk on principles of voice design - and how they differ from design in primarily visual mediums like web and mobile. VED Talk: "VUI vs. GUI - Profound Differences Between Voice Design and Visual Design" –  Tuesday, July 23, 2019 4:15 PM - 4:27 PM Kupfrian Jim Wise Theater
Dylan will also be on the panel "What is inclusive voice design?" along with Diana Mosa, Emily Binder, Katherine Prescott,  and Laura Moringo with Bradley Metrock as moderator – Thursday, July 25, 2019 3:00 PM - 3:45 PM CKB 217
Look for Pulse Labs and say hi to our team at table 24 in Startup Alley!
Want to hear a bit more about Pulse Labs? Check out Pete Erickson's interview of Dylan Zwick. For more speaker interviews see: VOICE Summit Speaker Interview Series on the Modev YouTube channel.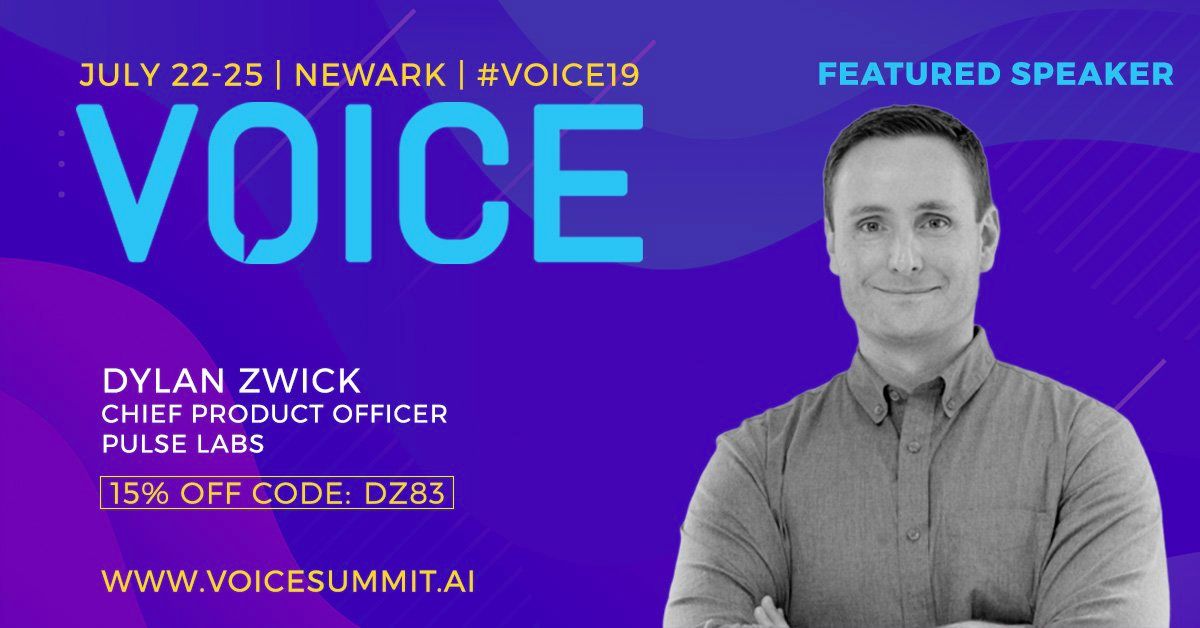 Not registered yet? Use code DZ83 for 15% off your tickets.
Related Resources:
Dylan Zwick, Expect The Unexpected - Handling Unpredicted Inputs, Oct. 18, 2018.
Zwick, Is the voice ecosystem built for all voices? - "Accents" on Alexa, Aug. 23, 2018.


Don't forget to follow us on Twitter for updates during VOICE Summit. See you all there!