We are excited to share that Pulse Labs was one of ten companies chosen to represent the best new ideas in Automotive at the 2022 Autotech Council Startup Review in Tokyo, Japan. Autotech Council members meet monthly to share innovations in the mobility industry. These types of Autotech Council meetings are private and closed to non-members, the public and media, so by invitation only and based on innovation rigor. This event was sponsored by SBD Automotive.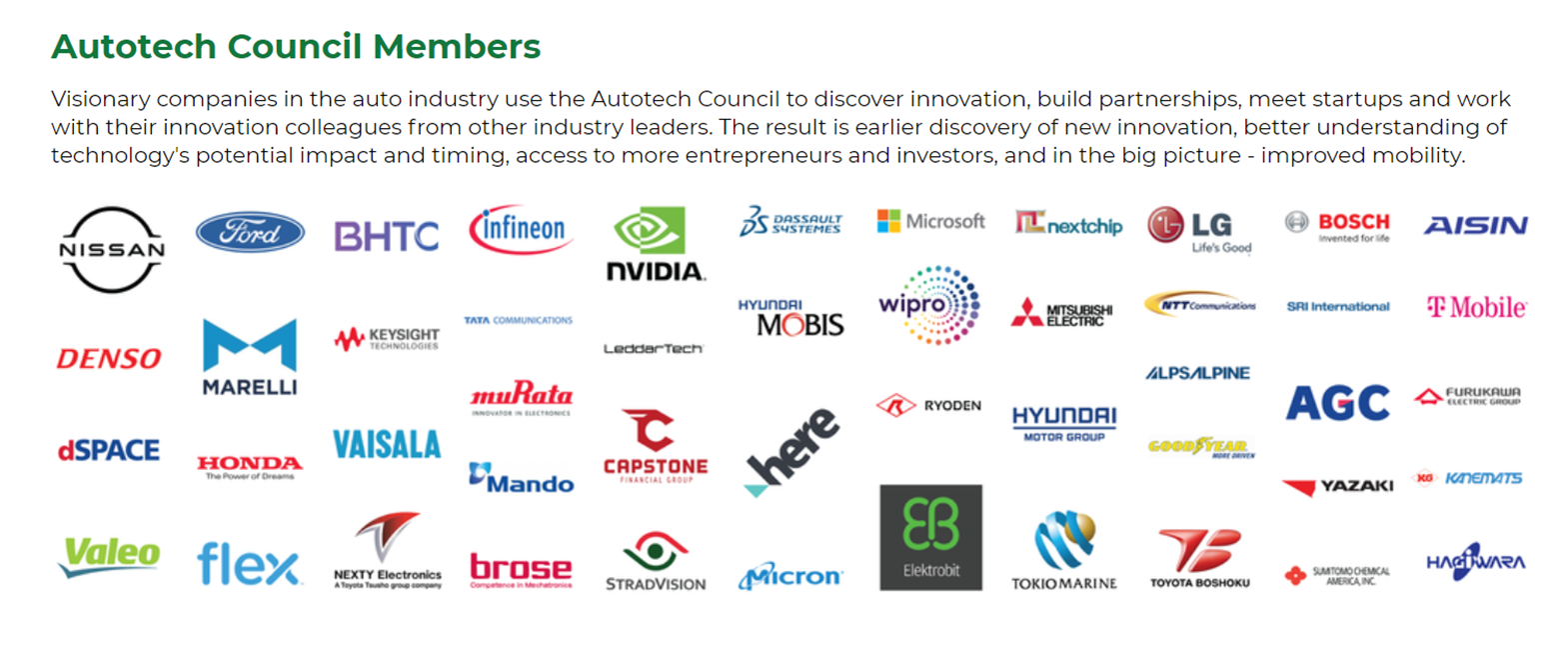 As the mobility industry shifts toward software defined vehicles (SDVs), consumers can expect more dynamic vehicles that provide a changing array of features and services throughout the life of the vehicle, well beyond what exists today. With this change comes a greater need for companies to provide relevant, compelling features and user experiences (UX) – and to do so at much greater speed than in the past. Pulse Labs is playing an active role in this evolution, which is why we were invited to speak.
The meetings had an optimistic vibe as discussions explored the near-term potential to take vehicles and user experiences in new directions. Common themes revolved around connected vehicles and how data can be readily shared across parties to generate value – while simultaneously allowing users to retain control of how their data is used. Solving this will allow SDVs to harness the power of this connectivity while also providing a more tailored experience for drivers and passengers. The challenge that came up again and again centered on how to realize this potential quickly and efficiently.

That's why Pulse was there. We shared with over 40 companies, including many Japanese automakers, our In-Car-Camera (ICC™) Platform that provides unparalleled and very granular insight into in-vehicle technology and user experiences. That granularity reveals what automakers need to do to stay competitive, which solves part of the challenge.
The second common element that surfaced is that automakers and suppliers have more decisions to make and in the same breath less time to make them. Pulse Labs solves this part of the riddle by providing our granular insights extremely quickly and accessibly via our web-based Power Portal™️, so OEMs and suppliers can see how drivers and technology interact while there is still time to respond.

Some of the biggest tech companies in the world rely on Pulse Labs insights to make faster, more informed decisions, which speeds new product launches and updates. It was exciting to engage with automotive leaders who understand and embrace the transformation in autos and see the opportunities that arise from developing user-first systems. We're looking forward to 2023! More at www.PulseLabs.ai or contact us directly at sales@pulselabs.ai.