News summary and highlights of the latest developments in the voice ecosystem for January 2020.
Alexa Champions 2020: New Cohort More Than Doubles Number of Women Developers

Amazon announced the newest cohort of its Alexa Champions program, adding 26 new members - bringing the total up to 64. The new class consists of developers and contributors to the voice-first community from around the world--it includes members from: the USA, Canada, Mexico, Great Britain, Germany, Italy, France, Spain, India, Japan, Australia and New Zealand. One thing worth highlighting is that there are 13 women in the cohort -- both the US and UK had all-women teams -- which shows quite a significant increase in women for a total of 19 in the program. We were especially thrilled to see the founder and several members of Women in Voice's leadership team on this list!  Congrats to the newest team of Alexa Champions!

Read more on Alexa Skills Kit Blog
Meet Meena, Google's Chatbot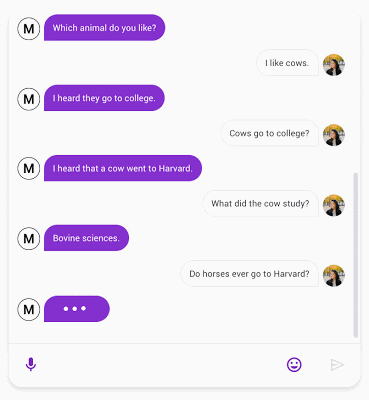 Google's announcement of the creation of Meena, a 2.6 billion parameter end-to-end trained neural conversational model, has captured the attention of even skeptics.  In a new research paper, Towards a Human-like Open-Domain Chatbot, the company expands on how Meena is the most advanced chatbot ever built. According to Google, Meena can carry on a conversation more sensible and specific than any existing chatbot.   Read more on Google AI Blog and VentureBeat
Amazon Announces that they've Sold Over 100M Alexa-enabled Devices
Amazon kicked off the new year with a huge presence at CES and the news that there are now hundreds of millions of Alexa-enabled devices out there. This  follows a robust holiday season with consumers purchases in the tens of millions of Amazon devices.  Read more on DayOne and The Verge
---
Are you planning to launch a new Alexa Skill or Google Action? Talk to us now about test scheduling to make sure your voice app is ready to delight from the first invocation. Contact sales@pulselabs.ai to request a demo or schedule a testing engagement.
---
Pulse Labs on Built In Seattle's 50 Startups to Watch in 2020
Pulse Labs was one of the showcased companies in Built in Seattle's list of  startups that promise advances in tech. Congrats to all of the startups included. Here's to an exciting 2020!  For more read Built in Seattle