Pulse Labs is excited to announce our partnership with Kantar, the world's leading data, insights, and consulting company, as we work to improve the voice ecosystem for everyone by understanding how real people use their voice assistant-enabled devices. This partnership will combine Kantar's research into user consumption and media habits across platforms, plus Kantar's ad expenditure and effectiveness data, with Pulse Labs data on voice assistant usage and precise behavioral patterns.
"Conversational AI is already being adopted by people on their phones and in their homes, and this is changing how consumers interact with companies and their products," says Nick Nyhan, Chief Digital Officer, Kantar. "Our partnership with Pulse Labs will enable us to answer important timely questions on not just what consumers are doing on the platforms, but also why or why not."

As part of this effort, Pulse Labs would also like to announce our latest initiative - Conversational.ly! Conversational.ly is a behavioral insights panel for voice platforms. On Conversational.ly, the same level and detail of voice interaction data that is obtained during Pulse Labs testing sessions is now, with panelist consent, available for all Conversational.ly panelist interactions with their voice assistants. The goal is to provide platforms, hardware makers, and brands with a granular view into how consumers are using voice so that product development can better align with consumer needs, while helping brands understand how to better engage with users of smart speakers.
As a peek into some of the data we've collected so far, let's look at some of the behavior around one of the most popular activities on smart speakers - listening to streaming music. If we look at how often users make streaming music requests, we see, unsurprisingly, that weekends see more than their fair share of music listening. In fact, 32.5% of all music requests happen on weekends, which only account for 28.5% of all days: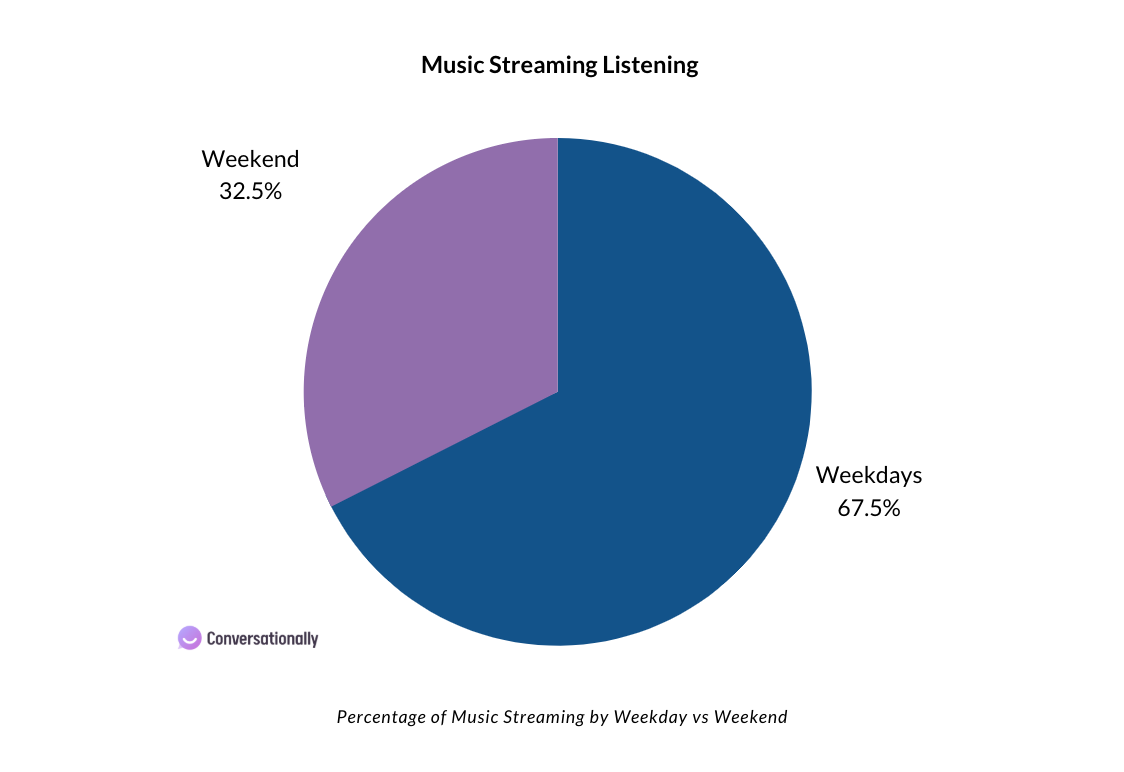 The top day of the week for music streaming is Saturday, with Sunday close behind.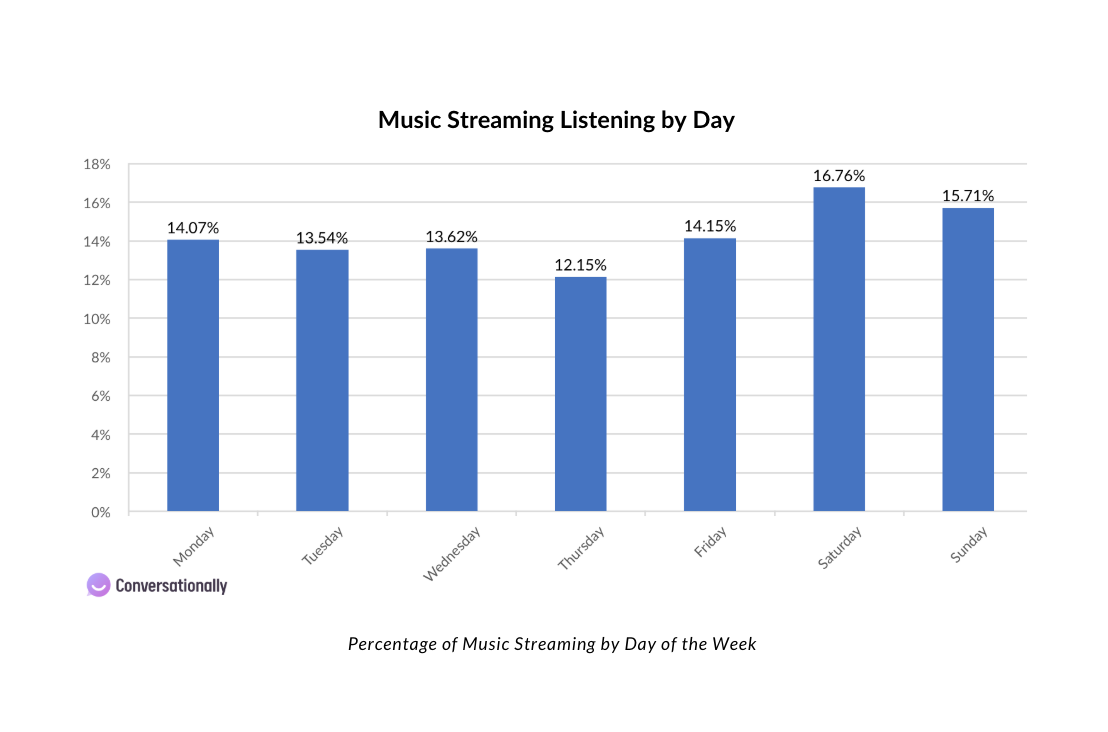 Diving further into this, if we look at listening habits by hour, we see a big difference between the weekday and the weekend. On weekdays, streaming listening starts to rise in the afternoon, and peaks right after work: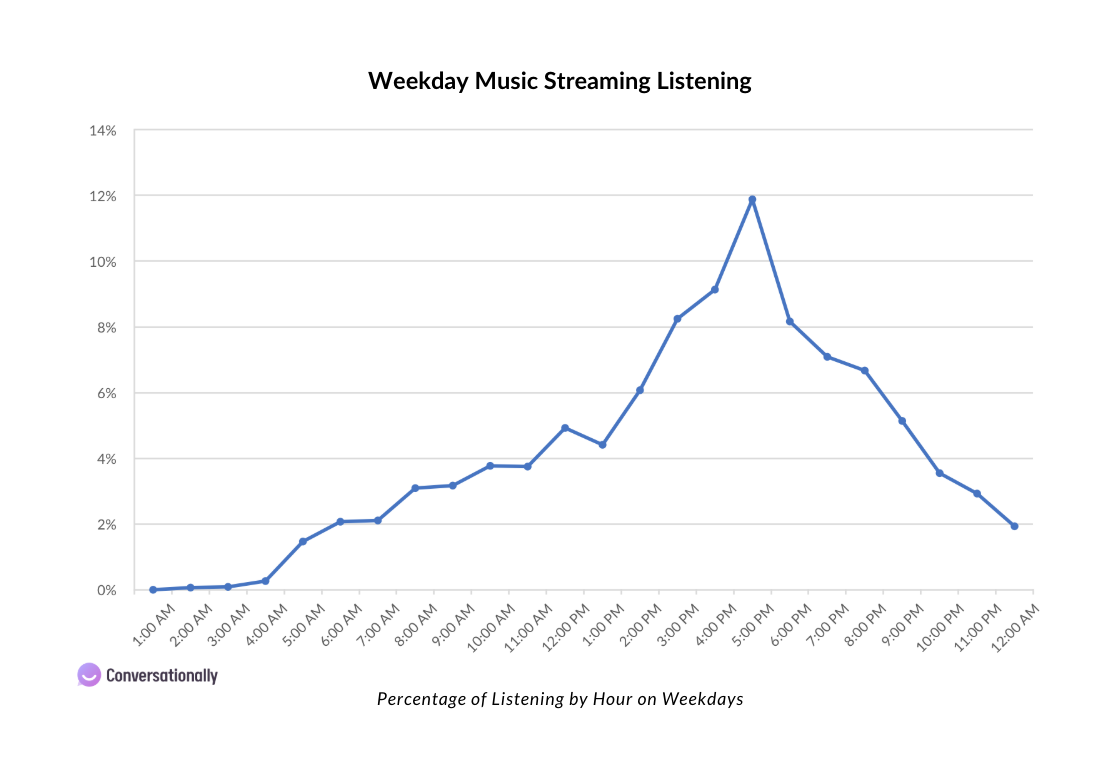 On the other hand, on the weekend, people start streaming soon after they wake up, and listening levels are much more uniform throughout the day, with a dip right after lunch: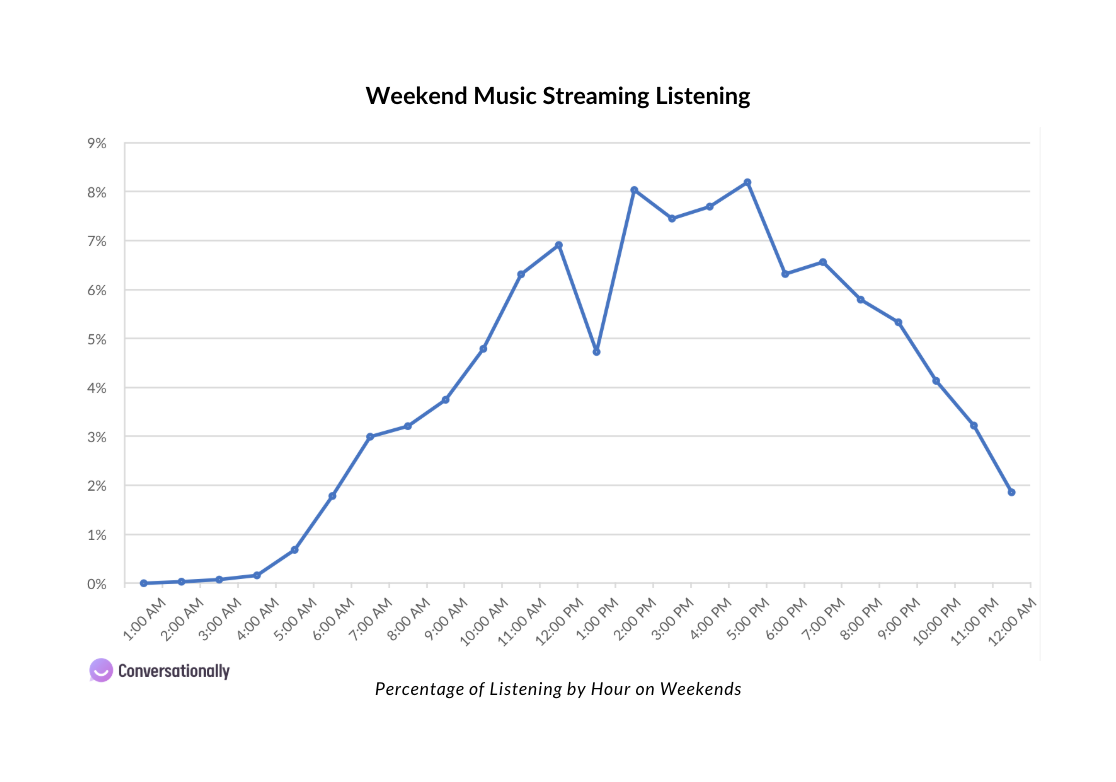 All data from our Conversational.ly panel is collected with panelists' consent, and panelists are compensated for their participation. Data is collected for research purposes, and all personal information is kept out of the public domain. If you'd like to join our panel, help make voice platforms better for everybody, and earn some extra money while you're at it, you can join the community today! We look forward to you joining us.
Pulse Labs is extremely excited about this new partnership, and we look forward to working with Kantar to make the entire voice ecosystem as great as it can be.
Stay tuned!