Every week we bring you a selection of the most buzzworthy headlines on voice-first and related topics. Here's the news roundup for June 8 - 15.
Amazon's Alexa developers have been hard of work from the very beginning on giving her a distinct personality. Variety interviews several key executives to get more details on "the magic behind" Alexa. The conversation covers the decision behind naming her to the ways in which they've worked to make her relatable.  How Alexa got her Personality (Variety)
---
Facebook's vice president of AR/VR, Andrew "Boz" Bosworth, told The Verge during Vox Media's Code Convention that they plan to unveil new Portal hardware this year. Most news sources (TechCruch, The Verge) believe that signs indicate that this device might be the "Ripley" device that appeared up in Portal firmware code late last year. "Hardware is coming to the home, and we want to make sure that human connection, connection between two people, is a first-party experience on that hardware," said Bosworth. Facebook plans to unveil new Portal hardware this year (The Verge)
---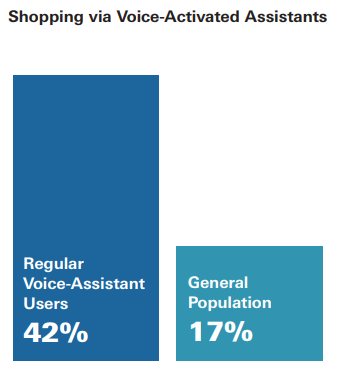 A new survey by Philadelphia-based digital commerce consulting firm SUMO Heavy Industries revealed that 42% of regular voice assistants users who responded, use them to shop. The survey reveals that smart speaker ownership is a major contributing factor to the decision to shop by voice. Although the number of voice assistant users engaged in voice shopping is still relatively low, this number is expected to grow with technology adoption and ownership. More on New Survey Finds Rising Trend in Voice Shopping (Voicebot.ai)
---
---
Alibaba announced that its voice-controlled assistant, Tmall Genie Auto smart speaker, will feature in local vehicles from Audi AG, Renault SA, and Honda Motor Co Ltd, as the tech giant expands in artificial intelligence, reports Reuters. The Tmall Genie Auto smart speaker will allow drivers to use voice commands to perform such functions as placing orders on Alibaba's online retail platform and buying movie tickets. They also stated that in the near future the speaker will also allow drivers to monitor and control Tmall Genie-compatible smart devices at houses. Alibaba's smart speaker to feature in Audi, Renault, Honda cars (Reuters)
---
---
Podcasts
On this week's Voicebot.ai podcast episode 101, Bret Kinsella interviews six members of the voice-first community onsite at Amazon's inaugural re:MARS. It's a great mix of long-time developers, founders, and newer devs to the voice-first ecosystem weighing in on the Alexa announcements. Our very own Dylan Zwick (CPO and Co-Founder) is among those featured. The Re MARS Interviews with Pulse Labs, Volley, theCUBE, Reuters, Bondad, and Philosophical Creations – Voicebot Podcast Ep 101.
---
Save the Date
June 22: Bixby Developers has hosted three developer sessions.  The last one, set in New York City, is scheduled for June 22nd. Apply!
July 22-25: Dylan Zwick, Pulse Labs Co-Founder CPO, will be a speaker and panelist at VOICE Summit, July 22-25 in Newark, NJ. He'll give a VED Talk: "VUI vs GUI: Profound Difference between Voice Design and Visual Design" on July 23 and will be a panelist on "What is Inclusive Voice Design?" July 25th. Use the code DZ83 for 15% off: http://bit.ly/2YxOpLp.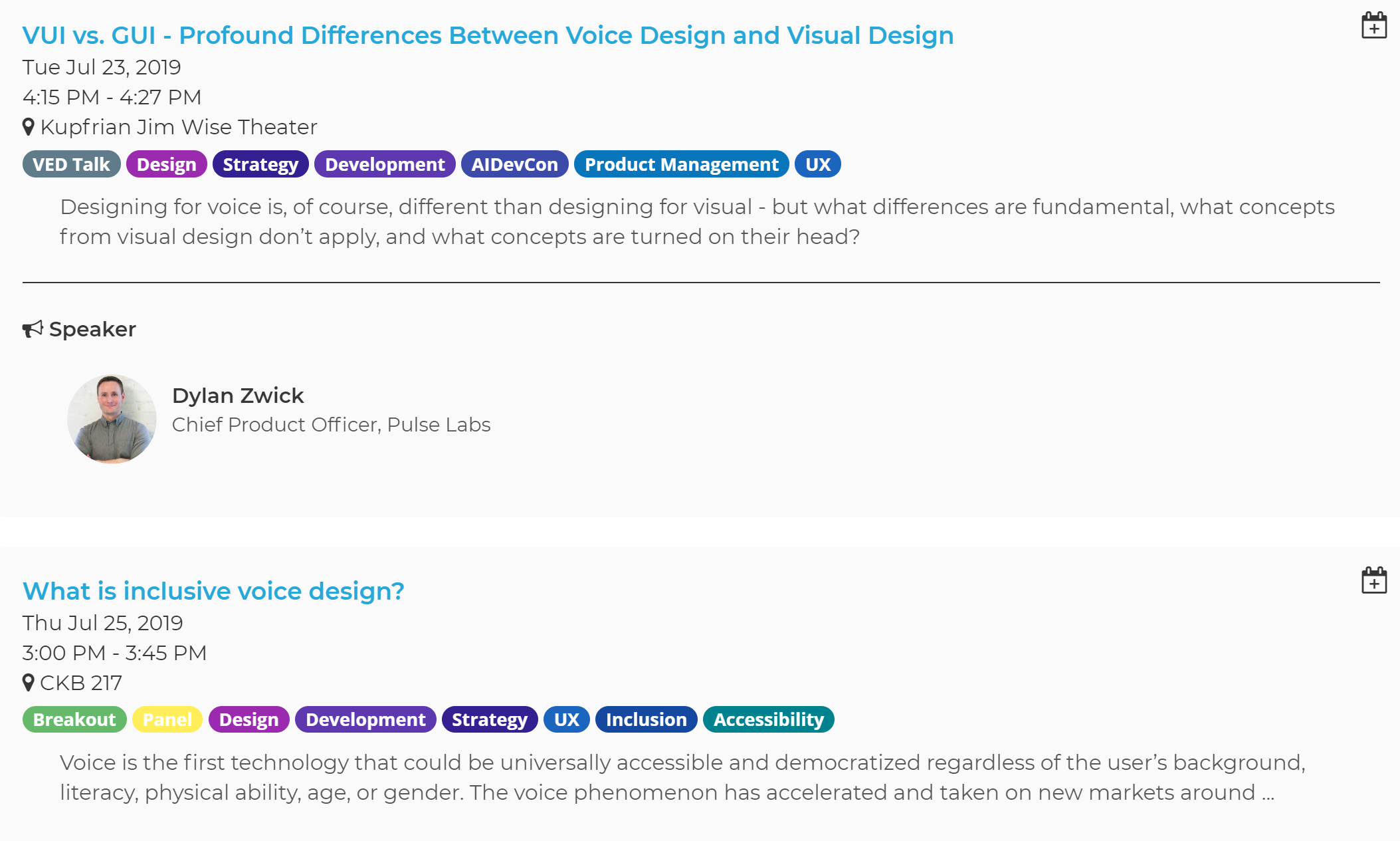 ---
Want to share interesting posts or news with me? Tweet at me.