Every week we bring you a selection of the most buzzworthy headlines on voice-first and related topics. Here's the news roundup for April 26 - May 2, 2019.
Alexa skill developers in the UK, Germany, and Japan will now be able to monetize premium skill experiences with localized content via subscriptions, digital goods (such as expansion packs for a trivia skill), and consumables (like hints in a game).  Preview: In-Skill Purchasing (ISP) Coming to the UK, Germany, and Japan (Alexa Blogs)
"Alexa, play the new Taylor Swift!" Taylor Swift's "ME!" shatters multiple records on Youtube and Amazon. It sets the record for the most on-demand Alexa voice requests than any other single debuts on Amazon Music. (CNet)
Amazon releases Alexa Skills Kit (ASK) for US Spanish, Alexa Voice Service (AVS) to support language later this year. Skills certified for publication will be available for participants in the Alexa Preview program, and to all customers when Alexa launches in the US with Spanish language support later this year.| Amazon Alexa ofrecerá skills para clientes de Alexa de habla hispana en EEUU usando el modelo de voz de español para EEUU. (Alexa Blogs)
Spotify increases investment in voice technology, launches voice-enabled ads on mobile devices in a limited US test. These voice-enabled ads will encourage the listener to give a verbal command in response to the ad's content. The content promotion will be focused to branded Spotify playlists or podcasts within its app, reports Tech Crunch.
"It won't be long before every company will be expected to own and manage its own voice-first presence and capabilities, much like every company is expected to own and manage their web presence and capabilities. In fact, every time you see someone asking Siri to give them information, or someone asking Google Assistant for directions, you'll realize that your customers are already way ahead of you." writes Bradley Metrock in Your Company Needs a Strategy for Voice Technology. In this article, he discusses the voice-first echo system and lays out why companies can use it. (Harvard Business Review)
Toyota recently announced that it will offer retrofits for Apple CarPlay and Amazon Alexa connectivity for the 2018 Camry sedan and the 2018 Sienna minivan. Owners of these models will be notified and encourage by Toyota to contact their dealer about the retrofit. The installation needs to be done at dealerships, there is no additional information on how long it would take, or about the price of the retrofit. Toyota Is Offering Retrofits for Apple CarPlay and Amazon Alexa Connectivity in Select 2018 Models. (Voicebot.ai)
Looking into learning more and staying up-to-date on the Voice-first tech? Check out this list of "Best voice-first podcasts" by Ron Jaworski for Trinity Audio.
Congrats to all of the Alexa skills developers whose Alexa Skills won a Webby Award! Check out the list of winning skills compiled at Alexa Blogs.
---
Save the Date
Seattle: Mark your 📆 for a Voice-first Double Feature: Pulse Labs and Jargon hosted by Seattle Alexa Meetup, May 16th at 6:15 pm. For more details see: Seattle Alexa Meetup.
Chicago:  Dylan Zwick, Pulse Labs CPO, will be speaking on "How to Integrate Voice in Your Total Customer Experience" at NEXT 2019, June 13-14 in Chicago.
Dylan Zwick, Pulse Labs CPO, will be a speaker and panelist at VOICE Summit, July 22-25 in Newark, NJ.
---
Thanks to those of you who joined us earlier this week at Women in Voice Voice AI Design Thinking & Pitch Workshop and Alexa Alive.
---
---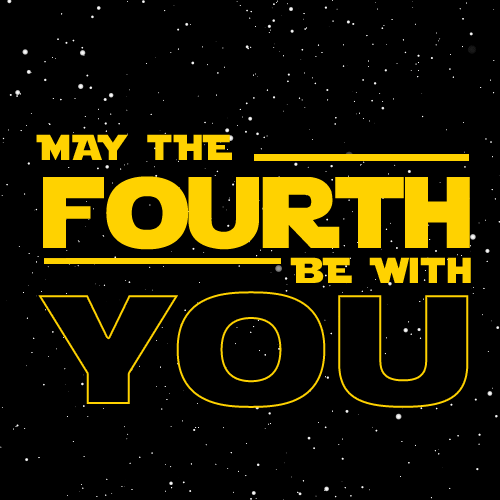 In honor of May the Fourth, we leave you with a few fun Alexa Easter eggs to try out.
Alexa, may the Force be with you.
Alexa, can you talk like Yoda?
Alexa, teach me a Jedi mind trick.
Alexa, what's the best Star Wars movie?
Alexa, tell me a Star Wars fact.
Alexa, what is the Jedi Code?
Also make sure to check out the dozens of Star Wars-related Alexa Skills such as This Day in Star Wars History, SOLO: A Star Wars Story Co-Pilot Quiz, and Lesser Known Star Wars Facts
---
Want to share interesting posts or news with me? Tweet at me.