Updated
Pulse Labs Co-Founder and CPO Dylan Zwick will be part of the Alexa Live speakers line up! Dylan will co-present with Alexa Senior Solutions Architect Scott Dart on "Alexa Skill Developer Tools: Build Better Skills Faster." Tune into their presentation this May 2 at 11am PT. You can register for free HERE.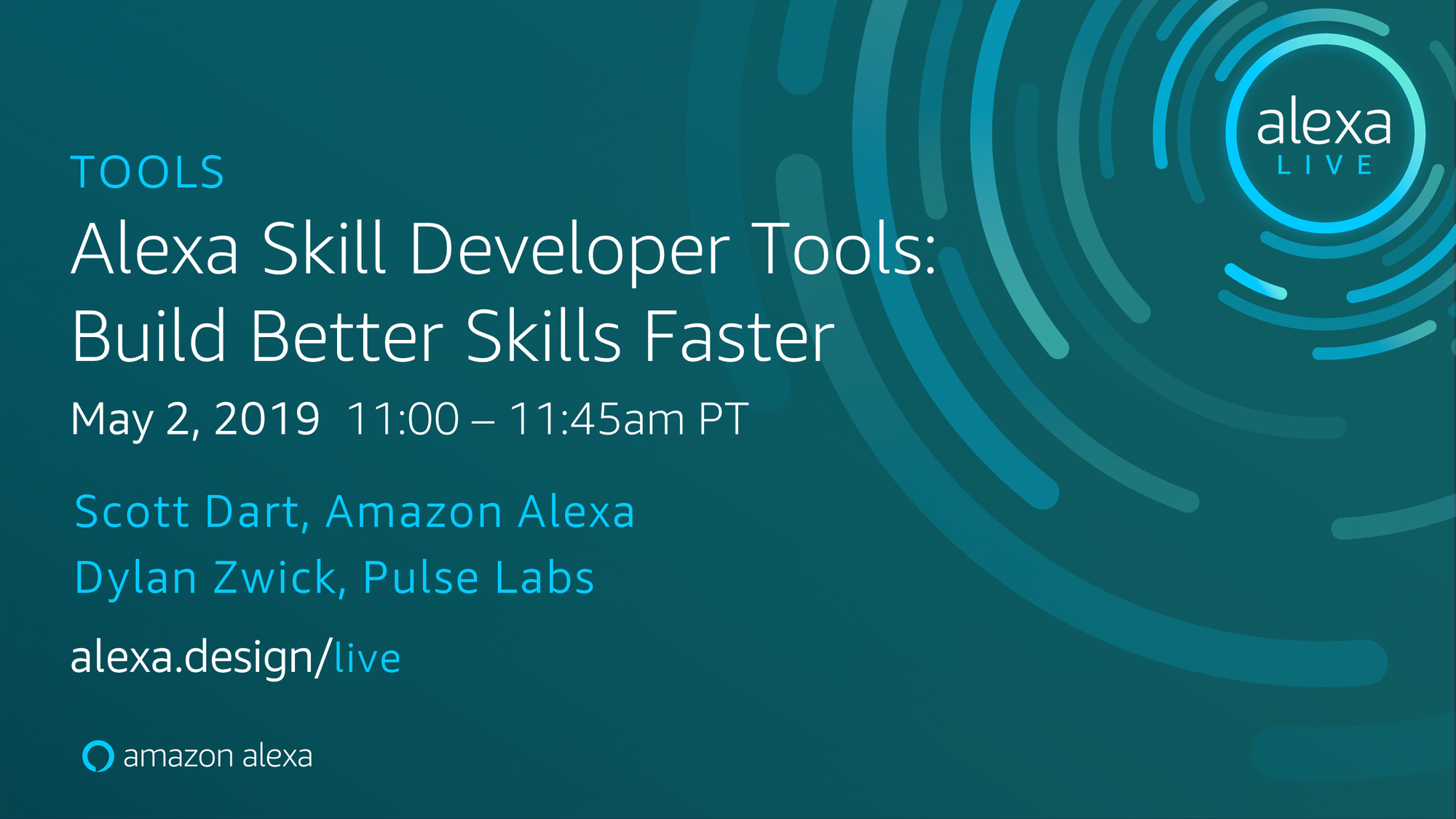 Description: Alexa Skill Developer Tools: Build Better Skills Faster
Explore the suite of developer tools in the Alexa Skills Kit and how you can use them to code, deploy, test, debug, and collaborate on skills more productively. This session is relevant for attendees comfortable with technical tools.
Alexa Live—a free online conference for developers—will take place on May 2, from 9am - 1 pm PT. It's geared towards developers looking to design, build, and monetize Alexa skills. Alexa Live's program is set up in 4 tracks and 15+ in-depth technical sessions. Join Alexa Live on May 2 to hear from the Alexa voice design education team, solution architects, and leaders in the voice community.
Don't forget to register for free and tune into Dylan and Scott's presentation at 11 am PT!
---
UPDATE: You can now access all of the Alexa Live recordings and resources at the Resources Center.
Testing and automation help you deliver reliable skills for customers and a great user experience. Get an overview of unit testing and end-to-end testing best practices for Alexa skills.
Resources