Amazon's record-setting holiday shopping season was helped in part by a 3x increase in voice shopping orders via its Alexa voice assistant -- this according to a press release from the company on the day after Christmas. To delve deeper into the state of voice shopping we decided to analyze the shopping categories of both the Amazon Alexa and Google Assistant stores for interesting trends and data points.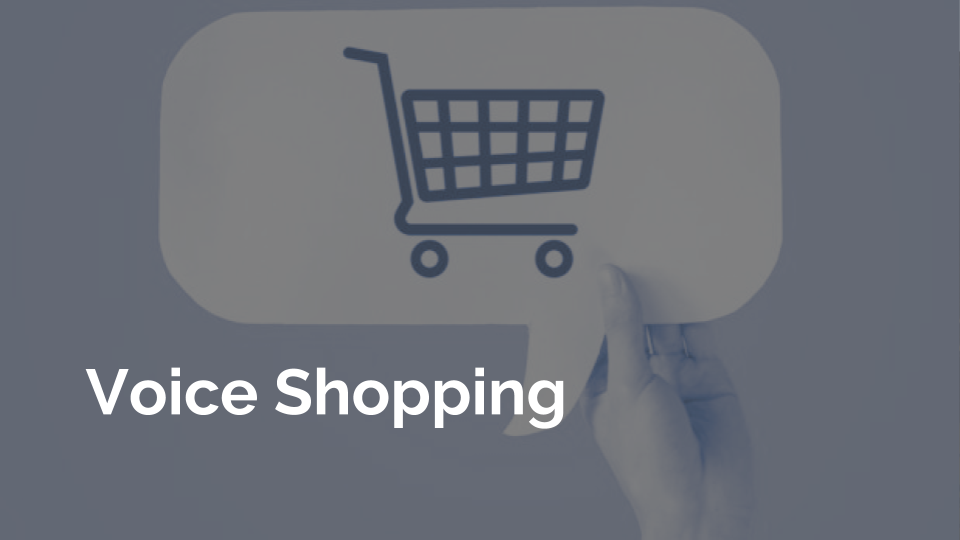 As of September 1, 2018, there were just shy of twice as many Alexa shopping skills as Assistant Actions across these six categories: Games, Music and Audio, Social, Communication, Weather and Shopping. Games is the largest category for each, making up 46% of Amazon's offerings and 52% of Google's. Music is the second largest, at 40% and 36%, respectively. Shopping, interestingly, is the lone category where Google has more applications than Amazon.
There are 2.6x more Assistant shopping actions than Alexa shopping skills (247 vs. 94). Digging one level deeper, we found that more than 20% of Assistant shopping actions are related to regional real estate, while another 5% relate to price lookups (e.g. oil and cryptocurrency prices).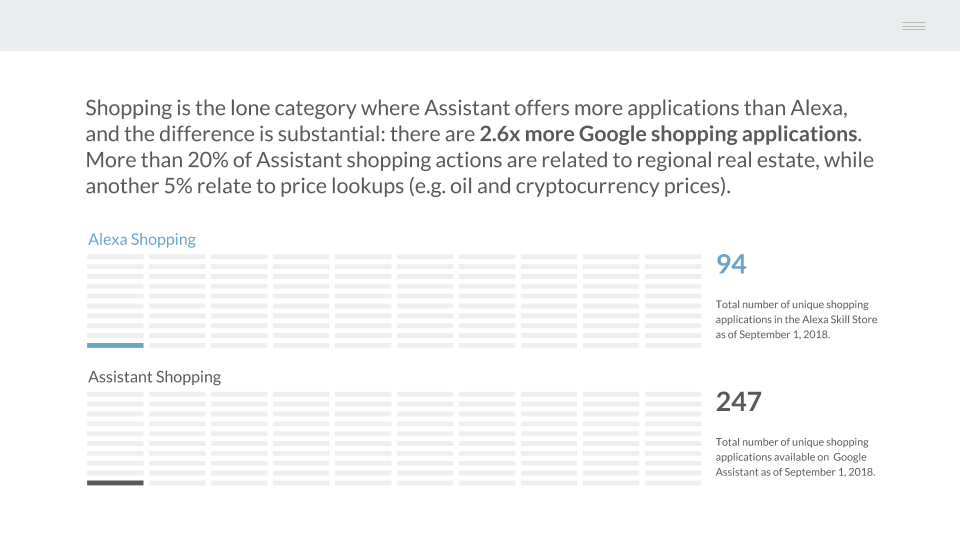 Neither platform has enjoyed much uptake or user satisfaction with their standalone shopping applications. For example, Google's Shopping List action garnered by far the most user reviews (an indicator of popularity) in the category with 1,335, but its average user rating was just a 3.1 out of 5 stars. The Google Express action, meanwhile, had a much higher average user rating (4.5 stars) but comparatively fewer reviews (353). The Prime Deal of the Day Flash Briefing (produced by Volley) had a 3.0 star rating on only two reviews.
Looking at third-party applications, Alexa skills from major retailers are poorly-rated and appear little-used. For example, the Best Buy Alexa skill had a 2.6 rating on just 12 reviews, while the REI Alexa skill had an even worse 2.0 rating on four reviews. Over on Assistant, the eBay action garnered just a 3-star rating on 208 reviews.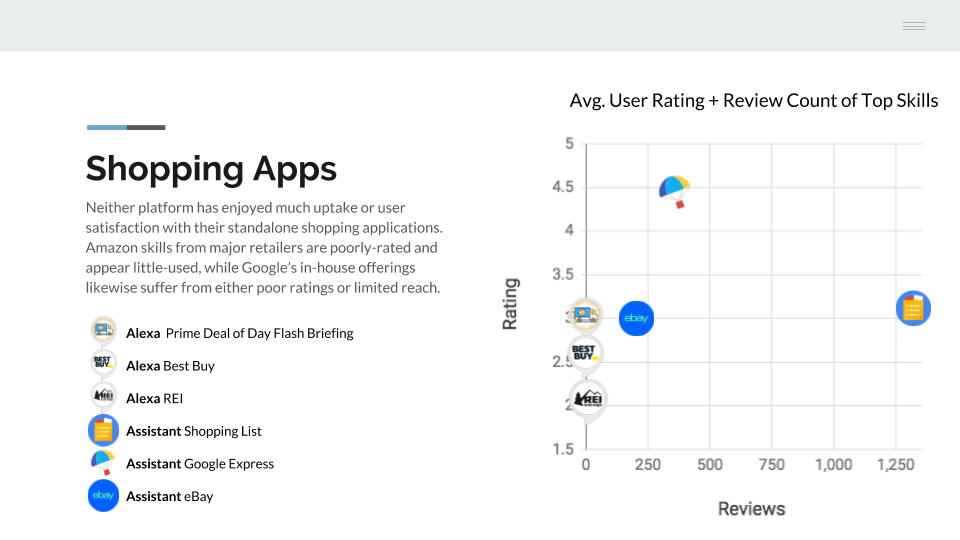 [Interested in more insight and analysis of the voice ecosystem? Read our report on the State of Alexa Education Skills for Kids.]