When Kesha Williams was working on her latest Alexa game skill—Word Jumble—she wanted to continue the success she has had so far. She knew the key to that was delivering a compelling customer experience. She reached out to our team here at Pulse Labs to help make sure the voice user interface was on the right track. We helped Ms. Williams set up and execute the test, and turned over results shortly after that. Ms. Williams used the results to improve the overall usability of her skill before submitting it for certification.
A few days later, after making updates, she posted to Twitter:
My new #AlexaSkill, Word Jumble, passed certification on the first try thanks to beta testing by @PulseLabsAI! Thanks to Dylan, Alessandra and team! @alexadevs

— Kesha Williams (@KeshaWillz) July 5, 2018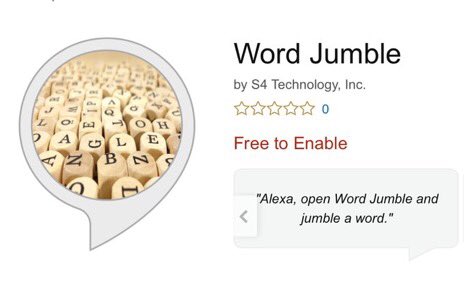 Thanks, Kesha! And it gets better—Word Jumble has become her highest rated skill to date!
The team at Pulse Labs has amassed a one-of-a-kind set of data, analyses, and expertise about how customers interact with voice apps. Let us help you, too.