Music is a more potent instrument than any other for education, because rhythm and harmony find their way into the inward places of the soul. - Plato
Many of us grow up loving to listen to and play music. Research shows that music education has benefits beyond enjoyment and occupation. However, these days personalized and affordable music education is often hard to find.
Bamboo Music, the first Alexa-based education offering from Bamboo Learning, helps fill the need by providing an interactive skill that teaches music fundamentals to children, youth, and adults. The company and skill were created by Ian Freed—a former Amazon executive who help start and lead the Alexa team through 2015—and education researcher and consultant Irina Fine. Before launching the Bamboo Music skill, they enlisted Pulse Labs to conduct three rounds of testing to improve and refine the skill's user experience.
When we started testing the Bamboo Music skill, we could tell it was substantive, engaging, and well designed. However, even for skills with great potential, unforseen usability issues can diminish the experience and prevent the skill from achieving its full potential, and Ian and Irina wanted to avoid that of course.
Through multiple rounds of testing, Pulse Labs worked with Bamboo to improve and enhance the skill, increasing its chances for success. The hard work paid off—as of late July the skill has a perfect 5.0 star average rating from multiple reviews!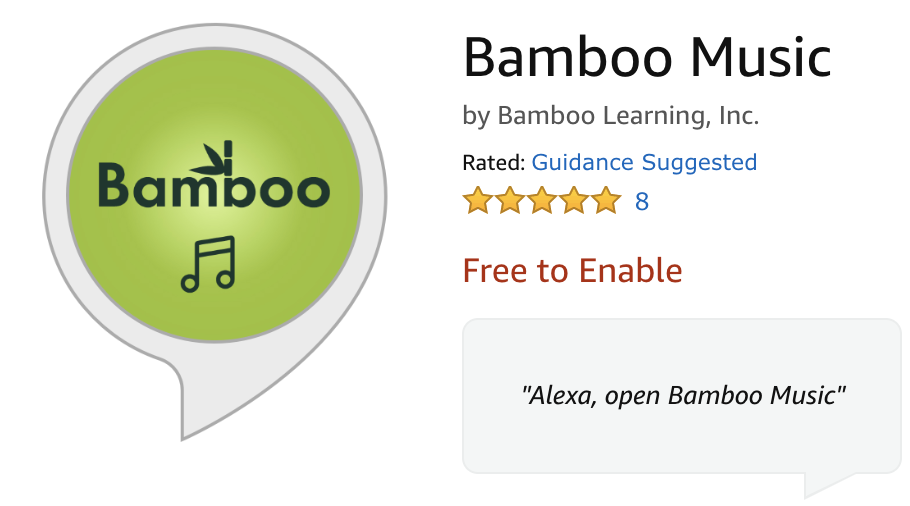 In preparing the Bamboo Music Alexa Skill for public release, Pulse Labs provided Bamboo Learning with excellent service, support, and both quantitative and qualitative feedback in executing a large part of our beta program. The team at Pulse Labs is knowledgeable about the Alexa Platform, they provide expert guidance, and are great to work with. Their support is one of the reasons Bamboo Music is rated so highly in the Alexa Skills store on Amazon.com.

-- Ian Freed, co-founder and CEO of Bamboo Learning, Inc, former VP of Amazon devices
We love that!
If you or somebody you know would like to learn more about music and music theory, we recommend Bamboo Music - and if you or somebody you know is building a voice application, Pulse Labs and our one-of-a-kind set of data, analyses, and expertise about how customers interact with voice apps can help you make it what you want it to be. Get in touch: sales@pulselabs.ai. We'd love to help you, too.