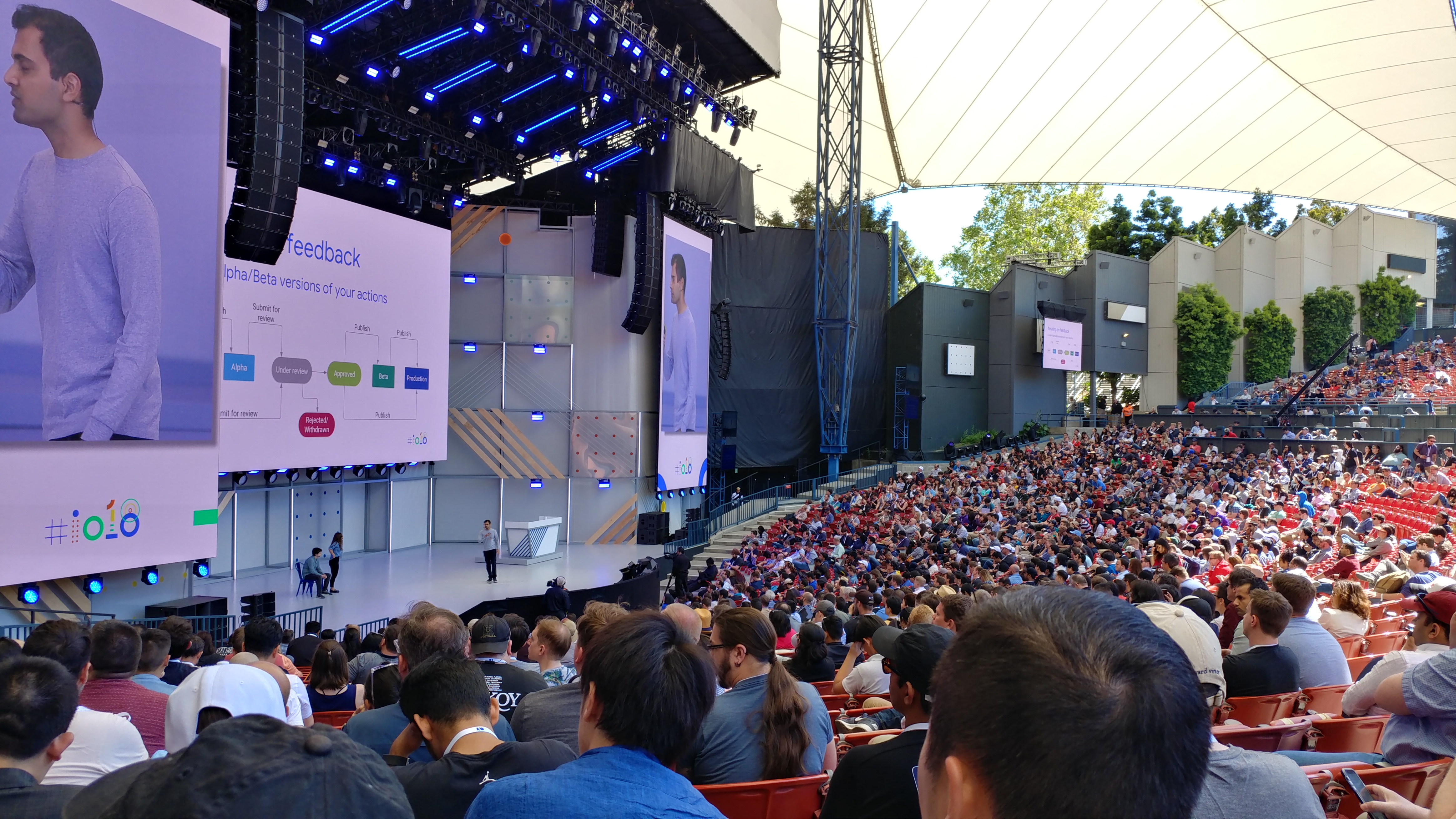 This past week a couple of us were lucky enough to head to Mountain View, CA to attend Google I/O. What a great time! Here are seven sessions we think you'll find really helpful!
1 - The keynote
Continued Conversation, Action Links, Duplex, oh my! Google wowed the crowd with some amazing announcements. Their product teams have been investing in Assistant and Actions on Google big time.
2 - An introduction to developing Actions for the Google Assistant
Just getting going? Hear about all the different thing you need to get started.
3 - Add transactional capabilities to your Actions
Actions on Google quick response to Amazon Alexa's recent announcement.
4 - 10 Tips for building better Actions
Common sense guidance for creating a good user experience for people using your Action.
5 - Getting started with App Actions
This ties Android apps and Actions on Google Assistant closer together. Big step toward a more cohesive Google ecosystem.
6 - Best practices for testing your Actions
New alpha and beta test capabilities!
7 - Build engaging conversations for the Google Assistant using Dialogflow
A great primer to Dialogflow, and some cool additions to boot.
Enjoy these and build away! Lastly, Google wants to hear from you about next year! What do you wanna see at Google I/O 19?